Ever wanted to escape for the day to an island paradise? At just over two hours away from London, the Isle of Wight might not be the first place that springs to mind, but it certainly offers you that opportunity. With its varied landscapes, expansive sea views and quiet, well-surfaced roads, the island is a top destination for cyclists who want something different. 
Circumnavigating the island in one day makes for a unique experience on the bike. Expect plenty of hills as well as views of towering chalk cliffs, golden sandy beaches and stunning rural landscapes. 
Tour Details
After picking you up in the Broomwagon at our agreed location, we will head to Portsmouth for our ferry to the Isle of Wight. A short crossing brings us into Fishbourne where we will disembark and start our tour of the island. The 65 mile route can be cycled both clockwise or anti-clockwise and will ultimately be decided depending on the direction of the wind that day. Either route gives you a wonderful behind-the-scenes look at the Island away from what you'd see as a tourist in a car so it won't disappoint. 
Tour highlights include:
We will have two stops during the tour. Our lunch stop is at Piano Cafe, Freshwater. Once owned by Queen Victoria's Piano tuner and supplier, the cafe serves delicious sandwiches, wraps, burgers and salads. Our other stop is at The Pearl Cafe near Brighstone, offering a selection of homemade cakes and cream teas and uninterrupted views of the English Channel. 
On return to Fishbourne, we'll jump on the ferry back to Portsmouth. Once back on the mainland, the Broomwagon will transport you back to our starting point.
The Terrain
The Isle of Wight is hilly so bring your climbing legs! Although a few short stretches of the route are on main roads, most of it is on charming, quiet country lanes which are well paved.
What's Included
Broomwagon pick up and drop off at an agreed location (within a 10 miles radius of Reading or en route to Portsmouth)

Ferry crossings

Guided cycle tour of the island with Mark

Small groups (minimum of 4 and maximum 6 including your guide)
What's not included
Food and drinks at coffee and lunch stops

Bike hire (can be arranged for an additional cost)
Approximate Timings
6am    Broomwagon pick up at agreed location
9am    Ferry crossing to Isle of Wight
5pm    Ferry departs for Portsmouth
8pm    Drop off at agreed location
Cost: £155 per person 
Bike hire can be arranged at an additional £75 per person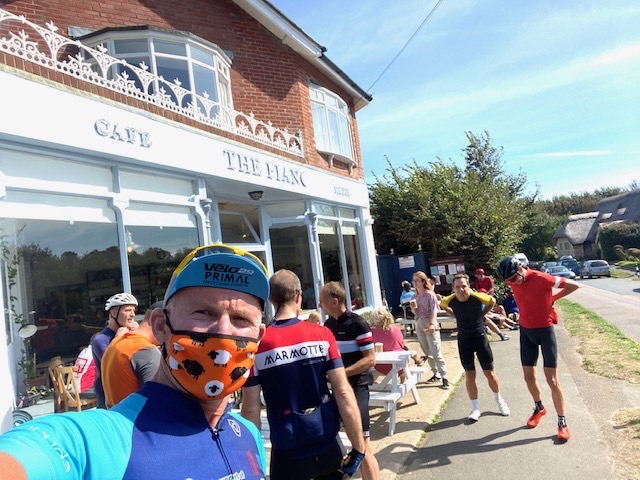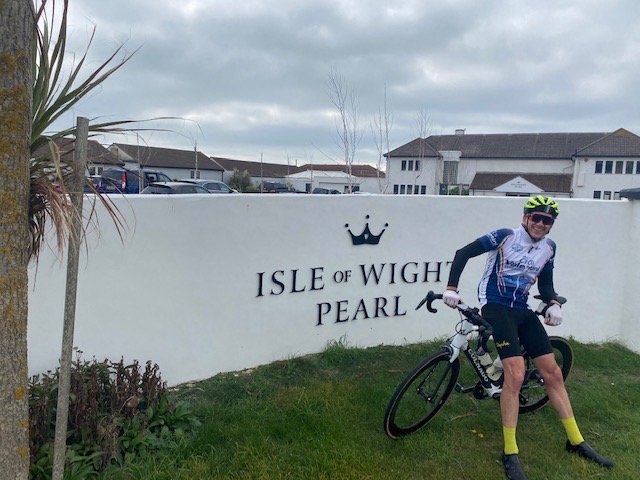 Want to chat about your next trip?