Welcome to Broomwagon Cycle tours and thank you for taking the time to visit my website.
I have been a Golf Professional and full-time coach for over thirty years, a career I thoroughly enjoyed..
Yet now I've decided to follow my love of cycling as I've had so much fun and enjoyment cycling over the years.
My story so far….having started as a mountain biker riding Swinley Forest and The Lookout with friends 30 years ago, I then fell in love with riding in The Chilterns. I also started spinning classes in the gym and these combined sparked my love affair with a road bike. Luckily I've ridden almost every little lane and road in The Chilterns, avoiding the traffic around Henley & Marlow as well as discovering the wonderful picturesque villages such as Freith, Fingest & Turville in the Hambleden valley. These great routes are famous for many TV programmes such as The Vicar Of Dibley films like Chitty Chitty Bang Bang and with stunning views from the windmill and Goodnight Mr.Tom. You too could join me and ride any of these roads……. 
So why chose me? I believe my experience can help to provide you with the knowledge to help you have fun whilst cycling any of these routes.
With trips ranging from a one day ride on your road or mountain bike to a weekend cycling in The Chilterns staying in a lovely lodge with hot tubs to relax and unwind. Refulling with local food, wine or beer as a reward for all your hard work and to chat to the other cyclists is a lovely end to the day. I  pick you up in my VW transporter van along with your bikes and bags.. The routes are planned by me using the years of experience I have. Nothing is too much trouble, I'll be there with that spare tube for a tweak of the gears and a track pump or with a well-earned homemade flapjack.

My familiarity with the destinations allows me to run each trip smoothly and efficiently and believe me, there are some lovely hidden gems in the UK
If you'd like to go further afield then I have experience with short trips such as the one-day classics like Milano San Remo. If a longer trip takes your fancy then I can arrange a supported tour cycling in Cols the Professionals ride in all the Grand Tours in France, Italy and Spain. The Alps and The Pyrenees are also amazing.
You may have iconic rides on your bucket list, such as Alp d'huez or Passo Giau.
I can make it happen, whatever your trip give me a call/email and we can discuss the itinerary over a coffee or two.
I look forward to looking after you on your special trip.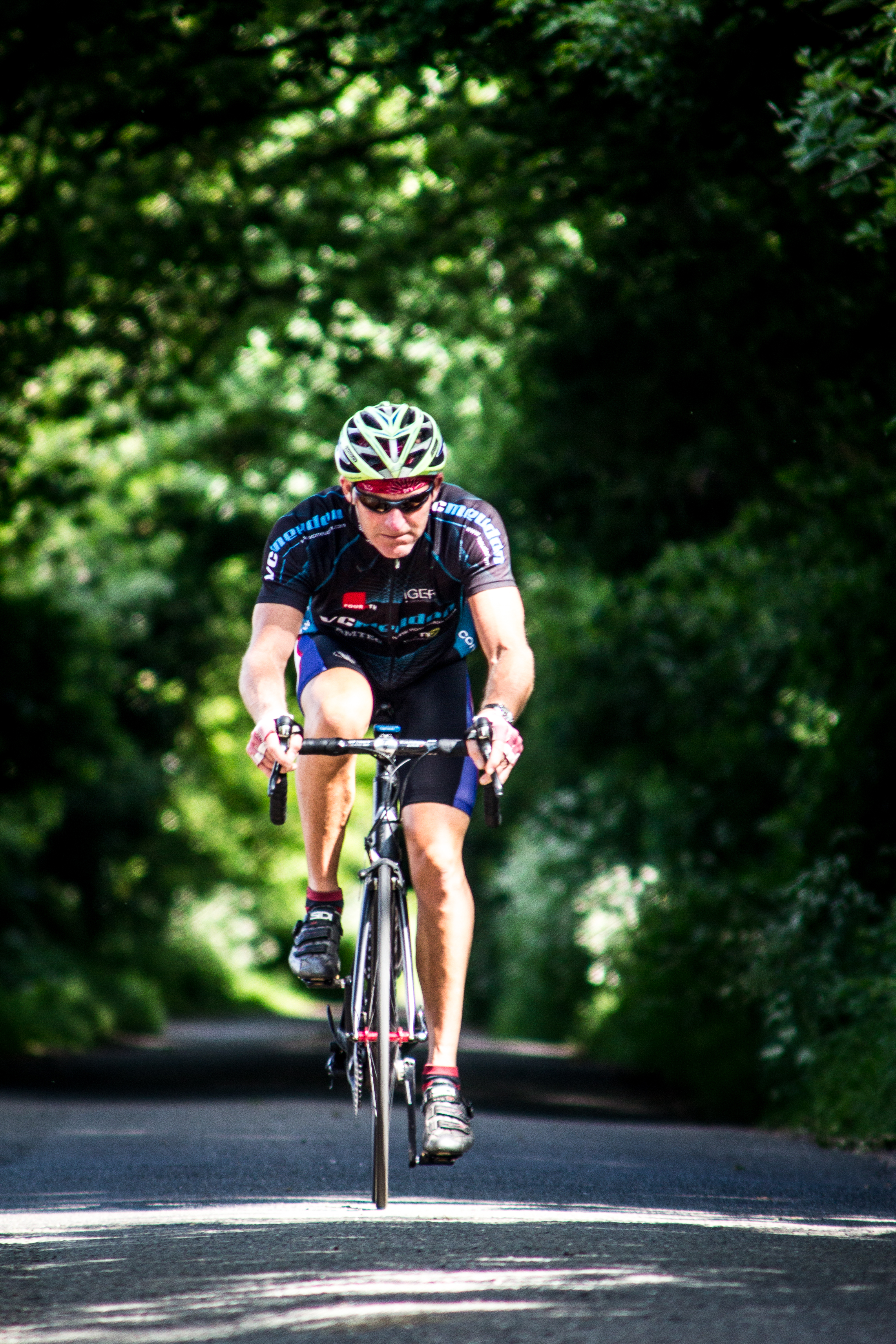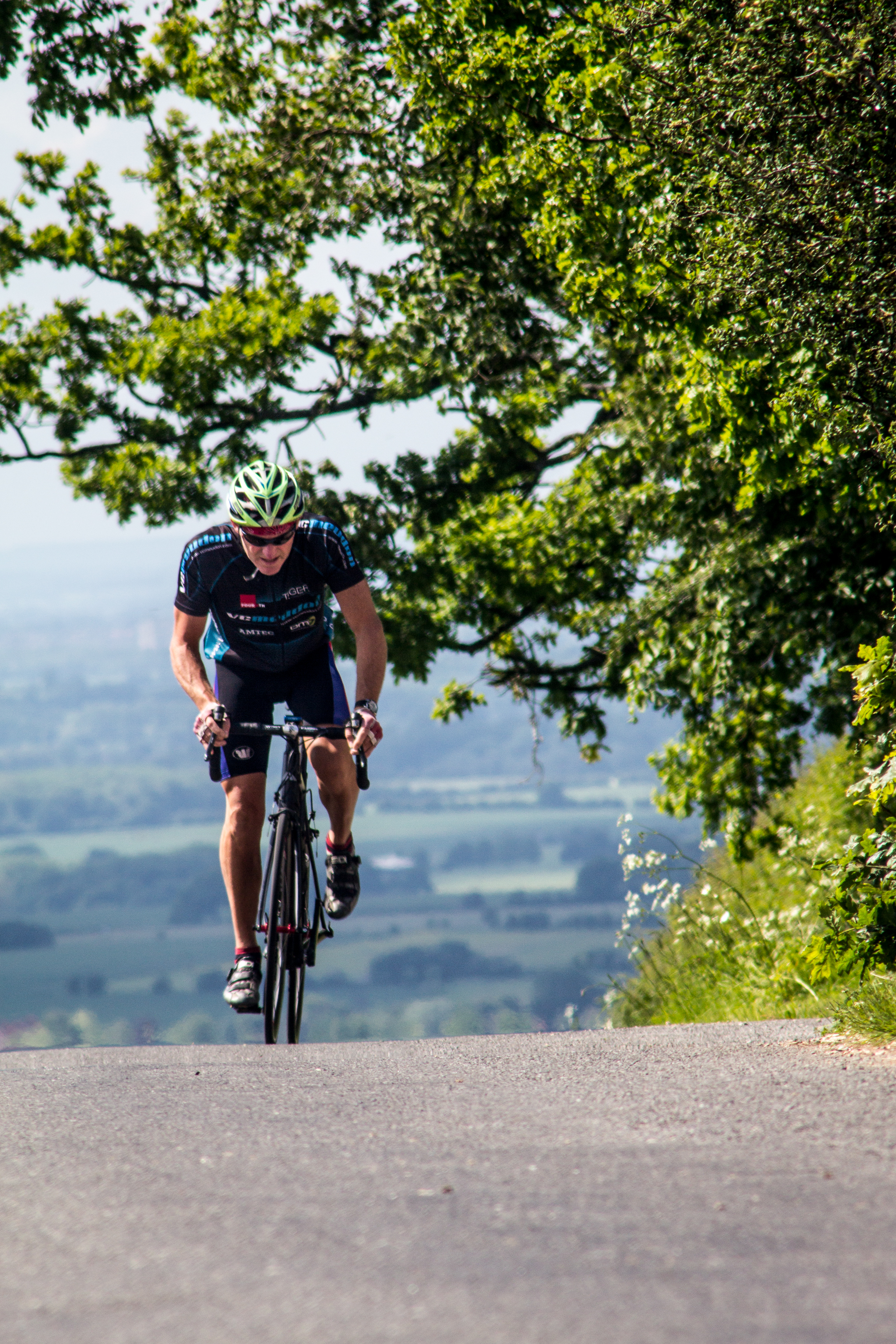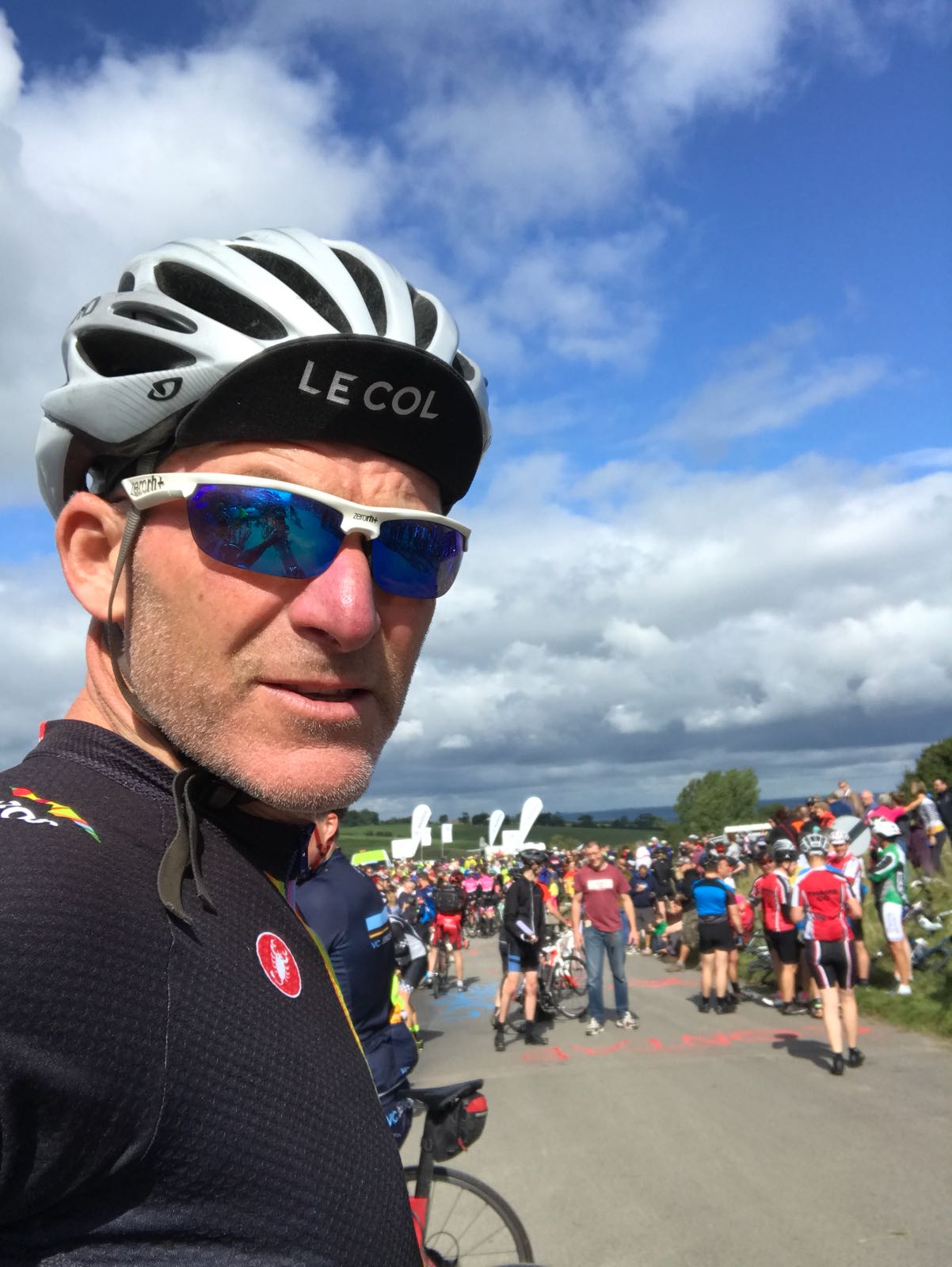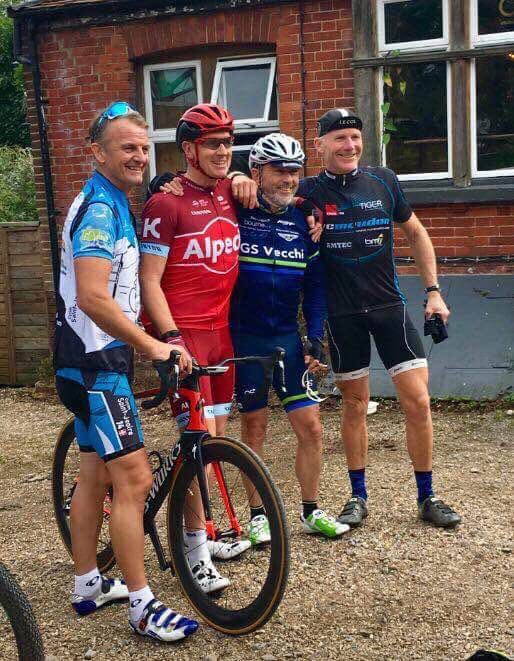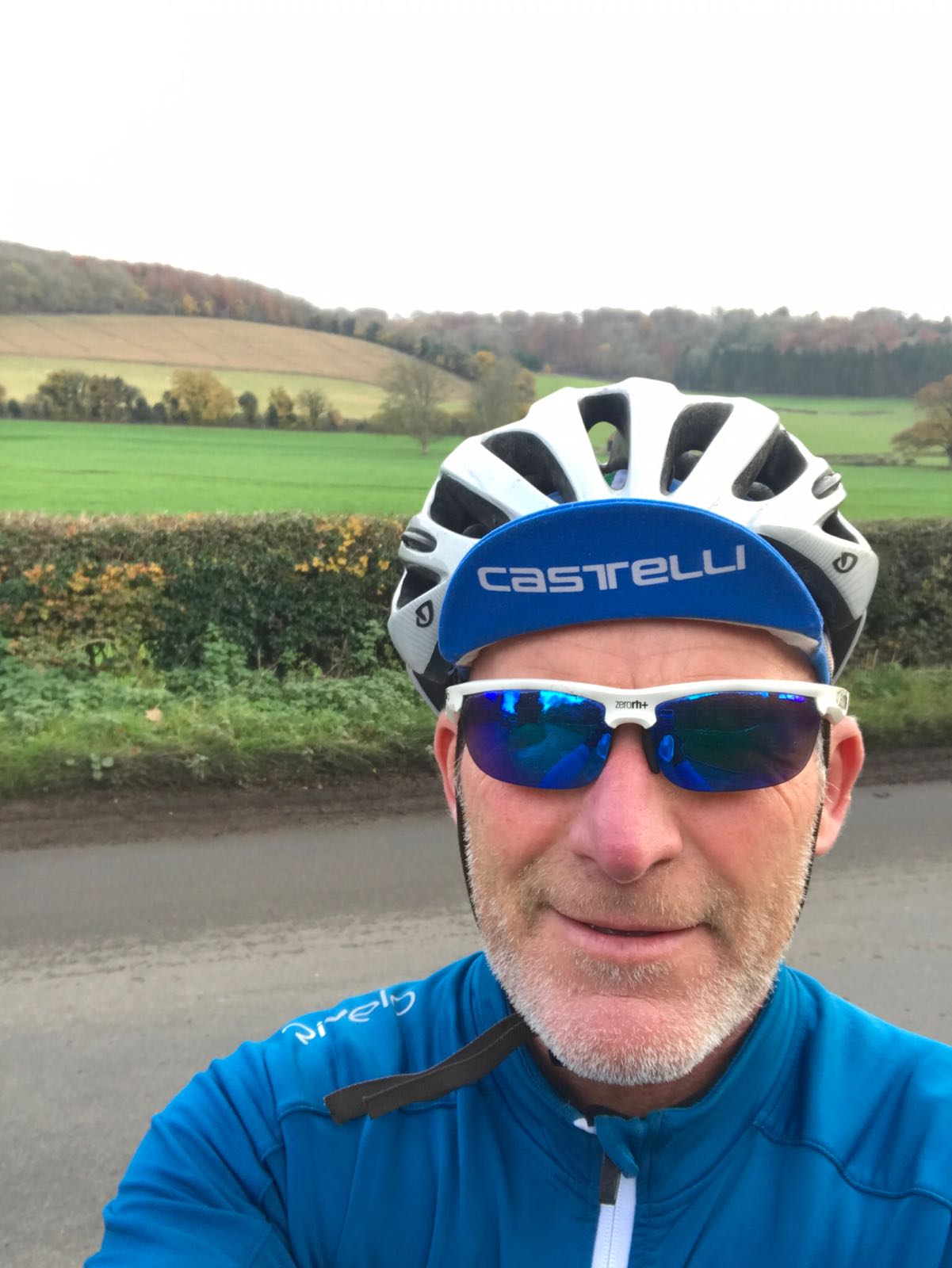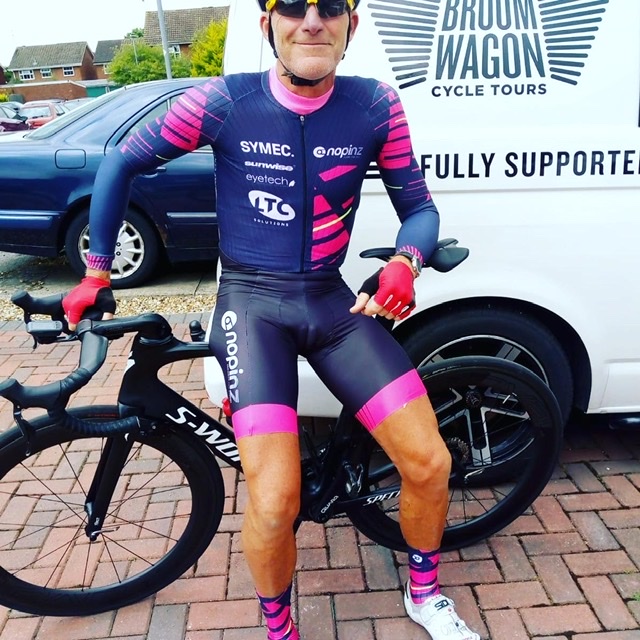 So what kind of cyclist is Mark? Well he rides both ways; that is road or off road mountain bike. Swell as being very competitive to say the least, that doesn't mean he doesn't like the chill & talk rides either. I've ridden many Sportives both in the UK and Europe. The Welsh Etape: North Wales Etape: The Dragon ride: The Chiltern 100: Princess Risborough: Blenheim Palace: The Maratona Dolomites x 3: Milan to San Remo (just like the pro's): Various routes following the Tour De France Stages (Alpe D'Huez): Picardie France: Numerous training weeks in Majorca: Plus awesome trips to Colorado and the famous Moab slick road trails on the mountain bike.
I hope this tells you a little about Mark, In a Nutshell I can be as supportive as a guide or in the Broomwagon as a backup. Happy Cycling.